Ensemble Connect: Pop-up Library Performance 10/27 at 12:15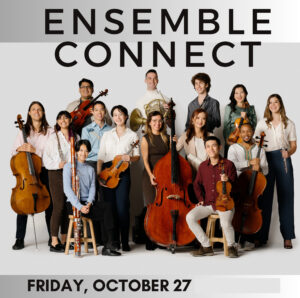 Please join us for a free concert in the Library lobby by Ensemble Connect, a group of the finest young professional classical musicians based out of Carnegie Hall. They will perform Barber Summer Music.
Presented by the Music Department and the Office of Special Programs.