Visual Resources Collection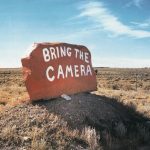 The primary mission of the collection is to support the curricular needs of any faculty member who wishes to use images in the classroom. To this end, faculty members and their students are encouraged to utilize the services provided by the Visual Resources office in order to expand the collection of digital images for the Skidmore community at large. Our growing collection, which comprises more than 25,000 digital images, is hosted within the ARTstor Digital Library alongside more than 1 million additional images, which are available to the Skidmore community through our ARTstor subscription.
For further assistance and to learn more about building digital collections, please contact David Seiler or visit the Visual Resources office.
Visual Resources Department
Phone: (518) 580-5519
Scribner Library 327
Monday – Friday: 9:00am – 5:00pm
Visual Resources and Digitization Director
Institutional Administrator, Creative Matter
Institutional Administrator, ARTStor